BESPOKE DESIGN
The process.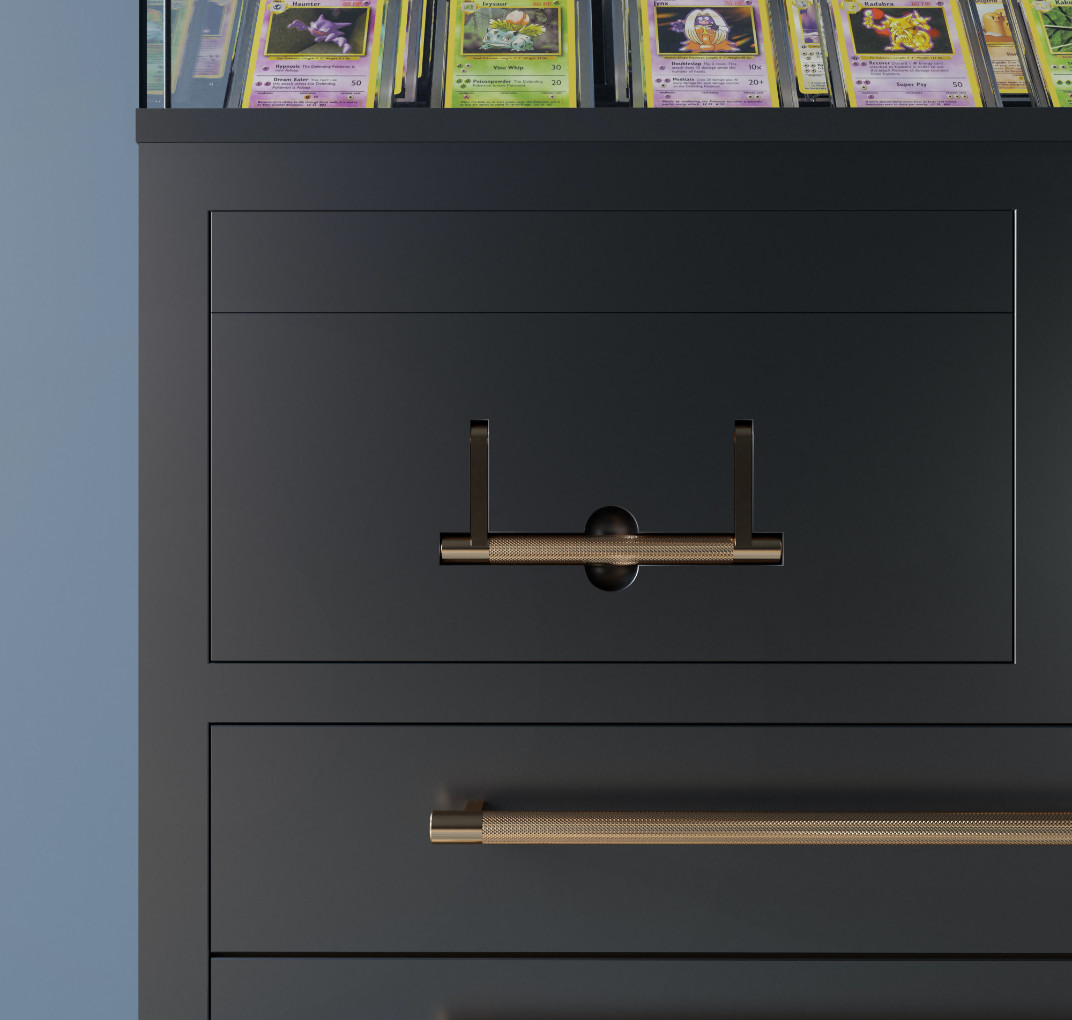 CONSULTATION & DESIGN
A team of industry experts.
A member from our design team and a member of our sales team will meet with you (either remotely or in person) at your convenience to discuss your collection and trading card storage requirements. We'll take you through our design portfolio to identify a template option that works best for your space and needs.
You will have the chance to pick the materials and features that will make your item unique.
Once we've confirmed your specifications, we will get to work on providing a fixed quote for the full cost of the project. Our work can commence once you have paid a deposit, which is calculated as a percentage of the overall quote.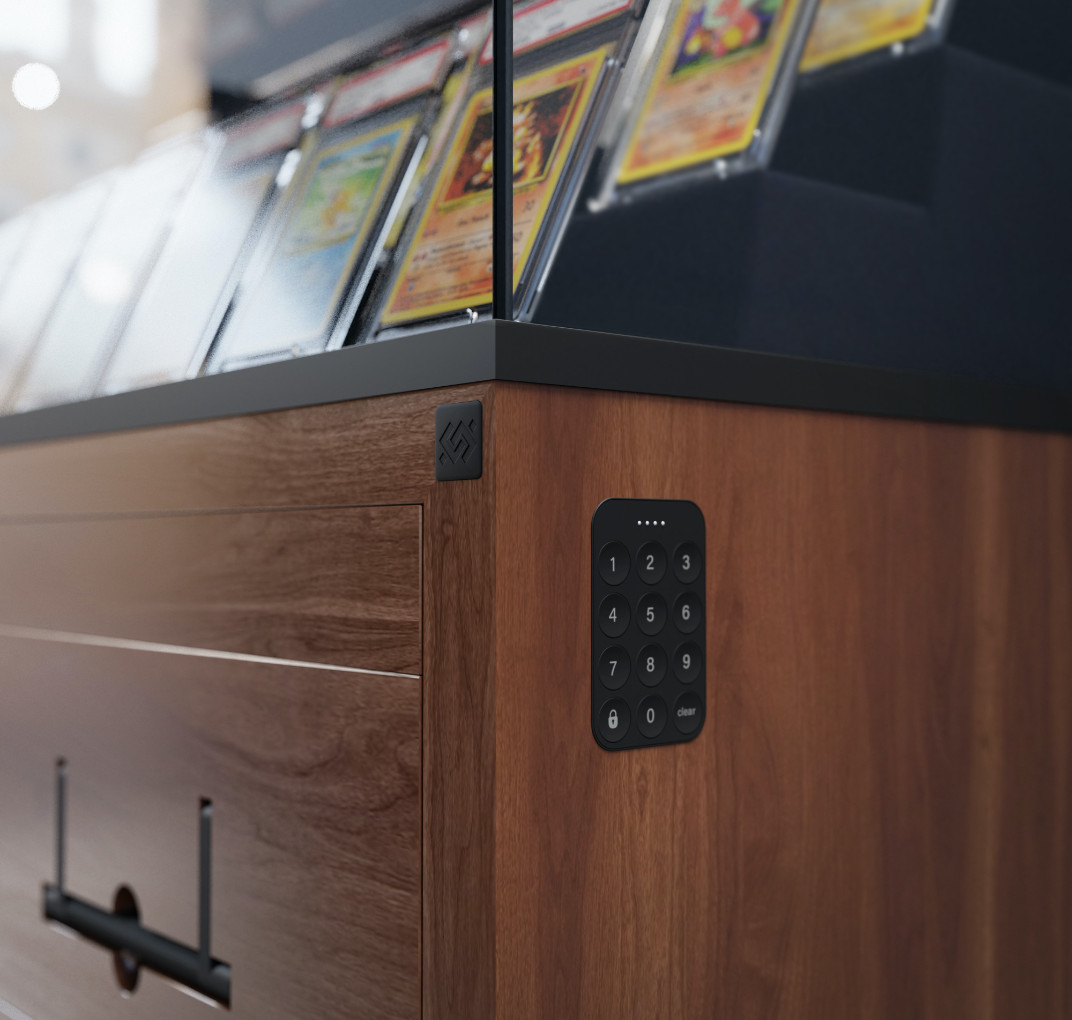 MANUFACTURE & PRODUCTION
Built by artisans.
The process of manufacturing your bespoke display cabinet brings together many skilled craftspeople and artists from across the UK. What's common among them is a shared commitment to quality and a deep respect for the materials we use. Collectors' Cabinets support independent artisans and social businesses who fuse traditional techniques with modern, innovative technologies. All our cabinets are made by hand to order, so no two commissions will ever be identical.
In order to bring everything together, we must ask for up to a twelve-week lead time to design and manufacture your purchase.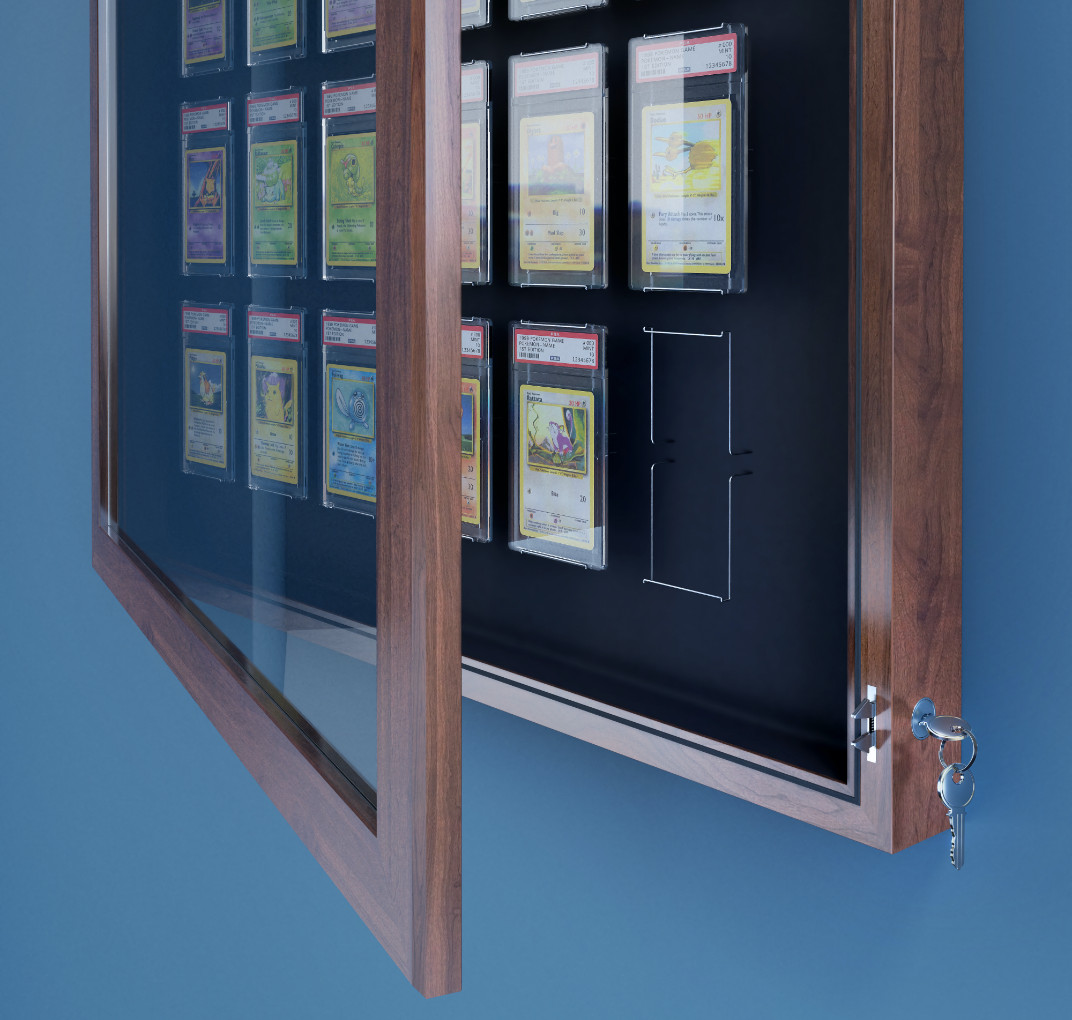 DELIVERY & INSTALLATION
Leading professionals.
When your item is complete, we'll get in touch with high quality pictures for your approval. Once the balance of the quote has been settled, we'll coordinate a convenient date to deliver, fit and install your bespoke furniture.
We understand that your time is precious, so we aim to ensure that our team are there at the exact times you expect us. If you wish for your cabinet to be integrated with your existing home security system or Smart technology infrastructure, we will need to be put in contact with all your relevant contracting parties ahead of time.
Upon installation, we will consult you on proper aftercare and maintenance for your trading card storage and display units.
QUOTATION & CONVERSATION
Looking for more information or to get a quote on one of our products? Let's talk!
Enquire Now